Introduction:
Kayaking is one of the most enjoyable but at the same time challenging spots. If you want to go kayaking, it is very important that you equip yourself with a boat. There are many types of boat available on the market at the moment. For example, you could choose between hard shell kayak and inflatable kayak.
If you go kayaking for a long time, maybe in a particular area of water, and want to change to a new area. Or simply because there is a new model of kayak that catches your attention, then you should consider selling your old kayak before purchasing a new one.
As I mentioned above, the market for new kayaks is pretty large with different sizes, types and prices. And mostly everyone wants to own something new that never belongs to somebody else before.
Therefore, it is very important that you know some tips and techniques of selling so that you can find someone who wants to buy your old kayak without much bargaining.
In this article, I will provide you some important techniques and tips on selling your boat which can help you sell it in a shorter time with a better price.
Here are those tips:
Clean Your Kayak
Even if you sell it on eBay, when you take a picture of your old boat, it needs to be clean to attract the attention of potential buyers. It is even more important if anyone wants to come to see it directly.
When I mention about taking pictures of your boat to post on the Internet, it is also worth noting that you need to take at least 4 pictures. They need to show the exteriors, interiors, the side view and other equipment that goes along with the boat.
If your boat is clean, it looks like it is just used for a short time only, hence making it more valuable.
Know Where You Would Sell Your Boat
It is very important that you know where to target your potential buyers to save your time and your money. There are plenty kinds of markets for your used boat. It could be your local shops, the Internet – forums, Craiglist and eBays, your local newspaper and by word of mouth.
Some markets would allow you to sell your boat for free. However, your local shops or eBays might charge you some percentage of the total price for their services.
Another effective and costless way is to tell your friends and family that you are selling your boat. You can also post that on your social media page. Some hash tags would be useful.
Make Sure The Price Is Right
If you publish your boat to the Internet, there is a good chance that anyone who looks for your boat will browse around for other boats.
If your boat is higher than these other boats, then the chance he goes back to your post is relatively small.
Also don't set your boat at the lower price that it is really worth. Your potential buyers may think that your boat is a cheap product and you are selling it because it is faulty.
Focus On Your Boat's Best Features
The common things that you often hear many boat dealers say are that the boat is very effective, very durable and can stand any kind of water. The list goes on and on.
When selling your boat, you should avoid focusing on most common features. Rather you should find what your boat can do the best. It is more convincing if you can support its features with your own stories and experiences.
Also if you equip your boat with other gears such as fish finders or downrigger, which you have to purchase when you buy a new boat, you should advertise about them too. This will boost the value of your old boat in comparison with the new ones on the market.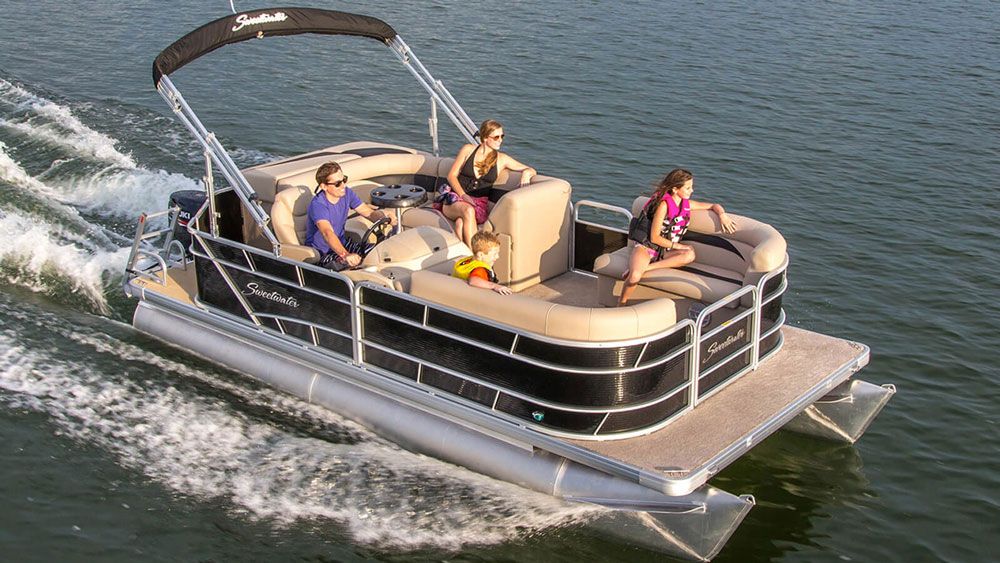 Offer Free Tour
Even if you want to buy a new boat, you would probably want to try the one you intend to purchase first. Sometime the best boat on the market is not suitable for you.  And if you don't like the boat because of its look, you may like it because it is so convenient and you feel right when sitting on it. This also applies to your potential buyers.
When a potential buyer comes to you, offer him a ride on this boat. If he is still considering among other boats, this could be your check mate move.
Be Patient
Sometimes you can sell something really quick, especially if it is cheap. However, buying a boat is considered a huge investment. If someone likes your boat, he may take some time to search around to make sure it is worth his investment.
Also, a normal ads post take at least 3 months to get to the right person. Therefore, you should be patient and keep posting and telling other people that you want to sell your old  boat.
Here are some useful tips that you could follow to make sure you can sell your boat in quick time with the best price possible. The process of selling your boat requires your time, your effort as well as your sales skills and even your money. I hope that these tips above are useful for you and you will have the smoothest selling experience ever.